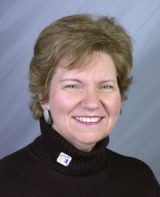 Principal Investigator
Professor of Pediatrics
Email: mclouti@connecticutchildrens.org
The Home Environmental Allergen Laboratory (HEAL) is a research laboratory that is housed at UConn Health. The laboratory is supported by federal grants from NIAID, the EPA and HUD and collaborates with investigators in Boston and Pittsburgh as well as locally.
The laboratory is capable of measuring multiple different environmental allergens that are thought to be contributing factors to atopy and asthma in children. The laboratory also provides environmental support to reduce allergen exposure and to assess the effectiveness of interventions designed to reduce atopy and asthma symptoms in children and their families. The laboratory stores sifted dust for future research and is committed to investigating alternative approaches to measuring dust components and allergen exposure in children.
Currently, the two research projects being conducted in the laboratory include the HUD-funded Healthy Homes project that is led by Mr. Ronald Kraatz and the LAMPP program at Connecticut Children's Medical Center and the NIAID-funded Genes, Home Allergens and Asthma in Puerto Rican Children study (Dr. Juan C. Celedon, Pittsburgh, PA, PI). These studies are providing new insights in allergen exposures in urban homes and their effect on allergen sensitization and opportunities for intervention.
The laboratory is directed by Dr. Michelle Cloutier, Director, Asthma Center, Connecticut Children's Medical Center and Professor of Pediatrics, UConn Health.