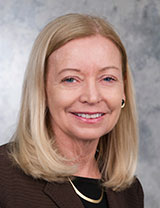 Gail Johnson, M.B.A.
Interim Executive Director
Ms. Gail Johnson is the interim executive director for Correctional Managed Health Care. She is responsible for all administrative functions, including fiscal management, information technology and coordination of human resources and other integrated functions with UConn Health. Prior to joining UConn Health in October 2006, Ms. Johnson worked as the director of Human Resources for the Hartford Board of Education. Prior to her tenure with the Hartford Public Schools, Ms. Johnson held a range of senior management positions with Aetna, in corporate planning, as head of the Defined Benefits Business Unit and as vice president of customer service for financial services. Ms. Johnson holds a bachelor's degree and a master's degree in business administration from the University of Connecticut. She has served on the board of the Hartford Community Mental Health Center and just completed her six-year term as a board member of the YWCA. She currently serves as a member of the Finance Committee of the Metro Hartford Alliance.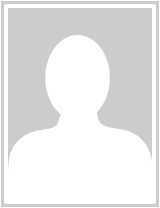 Monica Farinella, D.O.
Interim Director of Medical Services
Dr. Monica Farinella has been providing medical care to the incarcerated population in Connecticut since 1994, and has been with Correctional Managed Health Care since its inception in 1997. She has worked in multiple facilities throughout the state and has been a long standing member of the Pharmacy & Therapeutics and Utilization Review committees. Throughout her career, she has worked on implementation of policies, chronic care guidelines, and the creation of the Opiate Treatment and Hospice Programs at York Correctional Institute. In the past year, she has been serving part-time as an assistant to the medical director at CMHC, in addition to working extensively on a correctional medicine curriculum and developing a correctional medicine clinical rotation for medical students and residents. Further, she has worked collaboratively with the states Attorney Generals in the preparation of affidavits and court appearances throughout her career. She has also served as a private consultant and expert witness for correctional malpractice suits throughout the United States.
Dr. Farinella received her medical degree from the Rowan University School of Osteopathic Medicine (formerly UMDNJ SOM) in Glassboro, New Jersey and completed her Internal Medicine Residency and Gastroenterology Fellowship at John F. Kennedy Memorial Hospitals in Stratford, New Jersey. She will be receiving her Masters in Public Health this spring and has been inducted into the Eta Sigma Gamma Health Education Honor Society. Dr. Farinella is board certified in Internal Medicine and Correctional Medicine and holds an appointment as an Assistant Clinical Professor at the UConn School of Medicine.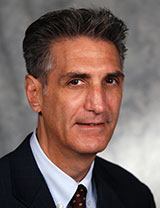 Robert Berger, M.D.
Statewide Director of Mental Health and Psychiatric Services
Dr. Robert Berger joined Correctional Managed Health Care in April 2007 as director of psychiatry. In that capacity, he provides supervision to CMHC psychiatrists and mental health A.P.R.N.s and oversees statewide psychiatric services. In September 2009, Dr. Berger assumed responsibility for oversight of all mental health services statewide as director of mental health and psychiatric services. Dr. Berger received his training in psychiatry and forensic psychiatry at New York University Medical Center and Bellevue Hospital where he later served as director of forensic psychiatry, co-director of the psychiatry and law fellowship training program, and director of the assisted outpatient treatment programs for New York County and Rikers Island. He has published in the area of the interface of psychiatry and the law, and has served as psychiatric consultant to the Office of the District Attorney in multiple counties, the Office of United States Attorney, the United States Secret Service, the Legal Aid Society, Federal Defender Services, and other agencies. Dr. Berger is board certified in psychiatry and forensic psychiatry, and is clinical professor of psychiatry at New York University School of Medicine.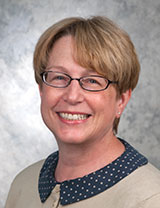 Mary Ellen Castro, D.N.P., APRN
Assistant Director of Clinical Services
Dr. Mary Ellen Castro is board-certified as an adult-gerontology primary care nurse practitioner and adult-gerontology clinical nurse specialist. She earned her DNP from the University of Connecticut and MSN from Western Connecticut State University. In addition, she received her post master's Gerontological Nurse Practitioner Certificate from Yale School of Nursing and post master's Adult Nurse Practitioner Certificate from Western Connecticut State University. She has worked in nonprofit and for profit settings and has diverse experience in primary, chronic, and acute health care. Former roles at CMHC include director of medical quality and resource management and assistant director of nursing and patient care services.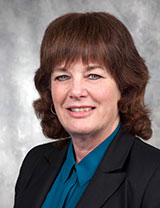 Kathy Coleman, R.N., M.S.
Director of Quality Resource Management
Director of Adolescent Services
Ms. Kathy Coleman has been an employee of UConn Health since 1989, and has been affiliated with CMHC since 1999. She is a R.N. with a master's degree in health care administration from the Hartford Graduate Center and has considerable clinical, administrative, training, and quality improvement experience in health care, juvenile justice and correctional settings, with child, adolescent and adult populations. She has been involved in various initiatives with CMHC including mental health, training, quality improvement, health records, and most recently adolescent services. Ms. Coleman has functioned as the lead CMHC contractor for the court support services division health services quality improvement contract for the juvenile detention system since July of 2000. She is a certified correctional health care professional.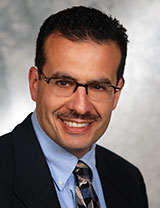 Michael Nicholson, R.N., M.B.A.
Director of Quality Resource Management
Director of Education and Training
Mr. Michael Nicholson is the director of education and training at CMHC, which he joined in 2006. He was appointed director in 2007.
His diverse experiences include consultative risk management, active duty and reserve U.S. Air Force officership, flight nursing and flight clinical coordination, critical care and emergency nursing experiences.
He earned his master's degree in business administration from Rensselaer Polytechnic Institute and his bachelor's degree in nursing from the University of Hartford. Certifications include American Heart Association faculty appointment, State of Connecticut train-the-trainer certification, U.S. Air Force trainer and certifier certification, American Heart Association core instructor certification, basic life support instructorship and advanced cardiac life support certification.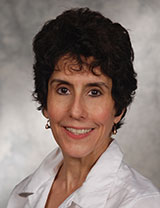 Connie Weiskopf, Ph.D., APRN
Director of Nursing and Patient Care Services
Dr. Connie Weiskopf joined UConn Health in 1979 as a member of the psychiatric consultation liaison team. In 1985, she became the director of psychiatric nursing, and from 1988-1999 served as the division director for medical-surgical and psychiatric nursing. In that role she worked closely with the Connecticut DOC to develop the UConn John Dempsey Hospital medical-surgical prison unit. In 2000, she joined CMHC and is now director of nursing and patient care services where she is responsible for selected operations, nursing clinical practice for over 400 nurses who deliver care to DOC inmates in prisons and jails throughout the state, coordinates the development of policies/procedures, and national accreditations. Dr. Weiskopf earned a bachelor's degree in nursing science from Villanova University, a master's degree in psychiatric nursing from the University of Maryland, and a Ph.D. in nursing from the University of Connecticut. She holds the appointment of clinical associate III at the University of Connecticut School of Nursing, is a certified correctional health care professional, is nationally certified as a clinical nurse specialist in adult psychiatric and mental health and was past president of the International Association of Forensic Nurses, Connecticut chapter. Dr. Weiskopf has a special interest in creating caring environments in health care delivery, and has published on correctional nursing, psychosocial implications in critical care, and issues related to liaison psychiatry.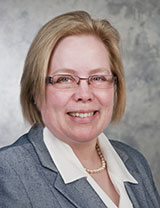 Robyn Wahl, Pharm.D., M.B.A.
Associate Director of Pharmacy
Dr. Robyn Wahl joined CMHC in 2007 as pharmacy operations manager. In 2013 she became the associate director of pharmacy where she is responsible for selected pharmacy operations and clinical pharmacy programs.
Her experience in diverse areas of pharmacy practice includes infusion pharmacy, long term care, public health, acute care, community pharmacy, integrated health systems and correctional pharmacy.
Robyn earned her doctor of pharmacy from the University of Florida, her master's degree in business administration from the University of Hartford, and her Bachelor's degree in pharmacy from the University of Connecticut. She is adjunct faculty for the University of Connecticut, School of Pharmacy.
Robyn is certified in vaccine administration and compounding. She is the immediate past president of the Connecticut Society of Health Systems Pharmacists and a member of the International Society of Compounding Pharmacists.