The Young Innovative Investigator Program (YIIP) is a program of the Connecticut Convergence Institute which aims to develop the next generation of innovative scientists by providing academic training to individuals dedicated to pursuing careers as scientists and scholars in biological and biomedical science. The program is specifically focused on recruiting underrepresented students to contribute towards developing a sustainable pipeline to increase diversity among the pool of academic scientists. YIIP provides tools for scholars to conduct research, succeed in an academic environment, and become competitive candidates for medical school or graduate school.
YIIP Scholars will acquire the expertise necessary to obtain a Ph.D. or M.D./Ph.D. or M.D.
Overview
YIIP is a one to two year full-time program for college graduates comprised of graduate level coursework and supervised research in biomedical laboratories on the UConn Health campus. This is not a post-baccalaureate program, but individualized mentorship, academic support, and career guidance are all provided. YIIP Scholars are employed as Graduate Assistants and also may qualify for health insurance coverage. In addition, the tuition expense and fees associated with required graduate level courses are waived. Upon successful completion of year one, scholars obtain a Biomedical Science Research Experience Graduate Certificate. In year two, scholars who meet the academic qualifications and successfully complete their first year may have the opportunity to pursue a Master of Science in Biomedical Science.
Eligibility
All applicants must:
Have completed a baccalaureate degree from an accredited college or university with a minimum of an overall 3.0 GPA.
Demonstrate high motivation and potential to become a basic scientist with a goal of attaining a Ph.D., M.D./ Ph.D. or M.D.
Be representative of groups that are underrepresented in the biomedical, clinical, behavioral, and social sciences as identified by the NIH.
Be a citizen or permanent resident of the United States.
Those with an interest in the field of field of regeneration through the convergence of research on stem cells, developmental biology, biomaterials, physical sciences, informatics or clinical translation are especially encouraged to apply.
Application Process
Submission Deadline: March 20, 2020
Applicants to the Young Innovative Investigator Program must apply online to the UConn Graduate School.  Please follow the guidelines below for your application.
Intended Program
Area - Health
Field of Study - Biomedical Science Research Experience Graduate Certificate
Campus - Farmington
Term - Fall 2020
NOTE: Disregard message stating deadline for applying has passed and continue.
Enrollment Details / Advisor
First choice for faculty advisor: Barbara Kream
Second choice: leave blank
Academic History
Transcripts: Upload a copy of an official transcript from each college or university that you have attended with the online application. Official transcripts are issued by the college/university attended and bear the impressed or colored seal of that institution. UConn undergraduates must upload unofficial transcripts for the courses already completed and those currently enrolled. If admitted, applicants will be required to mail official transcripts to UConn.
Test Scores: Input SAT or ACT scores with your online application, and email official exam reports to Lana Angelo at langelo@uchc.edu. (MCAT and/or GRE exams are not required; please enter scores and email official exam reports by email only if already taken)
Essays & Documents
Resume or Curriculum Vitae
Personal Statement: Describe applicant's background, talents, motivations and other factors that have shaped career goals in the field of science, and interest or emphasis in regeneration. (Not to exceed one page, single spaced, 12-point font, 1 inch margins, no attachments)
Research Experience Essay: Write a one-page essay citing applicant's previous biological and/or biomedical research experience or exposure, interest in pursuing career as scientist and/or scholar, and statement of how this program will assist in achievement of career goals. (Not to exceed one page, single spaced, 12-point font, 1 inch margins, no attachments).
Five Year Future Plan Essay: Write a one-page essay containing a five-year future plan outlining the applicant's academic pursuits, career goals, and detailed plan to reach stated career goals. (Not to exceed one page, single spaced, 12-point font, 1 inch margins, no attachments).
Residency Affidavit
All applicants must complete a residence affidavit for in-state tuition status. Without this document you cannot qualify for in-state tuition rates. You can find the residence affidavit in the online application.
Recommendations
Provide two letters of recommendation. At least on letter of recommendation must be from a science instructor.
Application Fee Waiver
IMPORTANT: Immediately upon beginning your application, you must email gradadmissions@uconn.edu; note in the email that Anne Lanzit (Graduate Admissions Manager) instructed you to request a fee waiver for you application to YIIP.
---
Scholar Testimonials
"The Young Innovative Investigator Program (YIIP) has equipped me with priceless tools necessary for both my personal and professional development. This program along with its invaluable mentors have helped strengthen my inner confidence crucial to the journey of becoming an academic physician. The space created for underrepresented minorities within this program continues to be a safe environment focused on nourishing its scholars through academics, research exposure, and self-empowerment."
​- Aundrya Montgomery
"The Young Innovative Investigator Program (YIIP) gave me the amazing opportunity to come to the U.S. and immerse myself in the research field. Thanks to the amazing mentorship of the YIIP program and CICATS, I was able to successfully complete my master's degree and fulfill my goal which was to go to medical school. It was during this program that I found my calling - combining research and service through medicine. The experiences and skills I have acquired through the Young Innovative Investigator Program not only prepared me for medical school, but also equipped me with the necessary tools needed to provide research that benefits everyone, in order to close the health disparities seen in many communities."
- Shania Aponte-Paris
---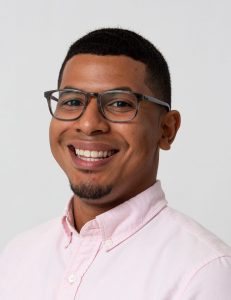 John Garcia
University of Connecticut
Graduate Lab/Research: Skeletal Biology and Regeneration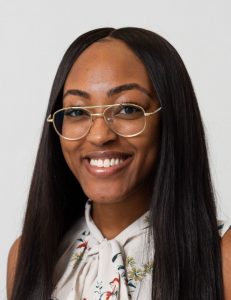 Jaliyah Peterson
Spelman College Graduate
Lab/Research: Molecular Biology and Biophysics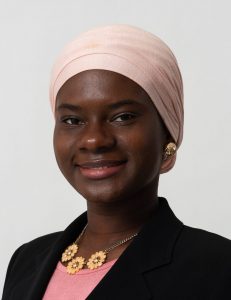 Kaussar Rahman
Mount Holyoke College Graduate
Lab/Research: Molecular Oncology
Former YIIP Scholars
Joshua Green, Southern Connecticut State University, B.S., Biochemistry
Anisha Lewis, Brown University, B.A., Public Health
Savannah Samuel, Xavier University of Louisiana, B.S., Chemistry
Aundrya Montgomery, Alabama State University , B.S., Biology/Pre-Health
Shania Aponte-Paris, Universidad Adventista de los Antilles, B.S., Biology
Aaliyah Riccardi, University of Connecticut, B.S., Biology
Archibald Agyekum-Yamoah, University of Ghana, B.S., Biology Southern Connecticut State University, B.S., Biochemistry, Mathematics minor
Melissa Carr-Reynolds, Spelman College, B.S., Biology
Nilse Dos Santos, University of Rhode Island, B.S., Biological Science
La Shondra Ellis, Oakwood College, B.S., Biology
Trisha Kwarko, University of Connecticut, B.S., Allied Health Sciences
Sandra Lopez, University of Connecticut, B.S., Biological Sciences
Akilah Plair, Southern Connecticut State University, B.S., Biochemistry