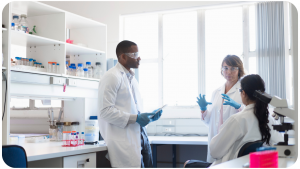 New Call for Applications: Currently Not Accepting Applications
Application Open for T32 Doctoral Training Program in Regenerative Engineering under New Administrative Supplements to Recognize Excellence in Diversity, Equity, Inclusion, and AccessibilityThe Connecticut Convergence Institute for Translation in Regenerative Engineering has been awarded a Supplement under the Notice of Special Interest: Administrative Supplements to Recognize Excellence in Diversity, Equity, Inclusion, and Accessibility (DEIA) Mentorship (NOT-OD-22-057). This award supplements the existing T32 training grant Regenerative Engineering of Musculoskeletal Tissues- A Convergence Doctoral Training Program (AR 079114) and provides support for 1-year of graduate training to 3 PhD students at the University of Connecticut who meet the criteria set forth by the Notice of NIH's Interest in Diversity (NOT-OD-20-031).

OVERVIEW

This T32 Doctoral Training Program aims to educate, support and enhance the training of individuals dedicated to careers as independent translational and basic scientists in the field of regenerative engineering. The program offers inter-disciplinary research training at UConn Health and UConn Storrs combining the fields of biomedical science and engineering. Trainees will be selected from current UConn graduate students at UConn Health and UConn Storrs who have completed their first year of PhD training. Trainees will become experts in regenerative engineering and its foundations to work towards the alleviation of human disease and musculoskeletal injuries by means of tissue regeneration.

ELIGIBILITY

All applicants must:

Identify as a member of at least one of the following groups as defined by the Notice of NIH's Interest in Diversity (NOT-OD-20-031)

Individuals from racial and ethnic groups that have been shown by the National Science Foundation to be underrepresented in health-related sciences on a national basis: Blacks or African Americans, Hispanics or Latinos, American Indians or Alaska Natives, Native Hawaiians and other Pacific Islanders; individuals from racial or ethnic groups. (For more information on racial and ethnic categories and definitions, see the OMB Revisions to the Standards for Classification of Federal Data on Race and Ethnicity).
Individuals with disabilities, who are defined as those with a physical or mental impairment that substantially limits one or more major life activities, as described in the Americans with Disabilities Act of 1990, as amended.
Individuals from disadvantaged backgrounds, defined as those who meet two or moreof the following criteria: Were or currently are homeless, as defined by the McKinney-Vento Homeless Assistance Act; were or currently are in the foster care system, as defined by the Administration for Children and Families; were eligible for the Federal Free and Reduced Lunch Program for two or more years; have/had no parents or legal guardians who completed a bachelor's degree (First-Generation and Continuing-Generation College Students); were or currently are eligible for Federal Pell grants; received support from the Special Supplemental Nutrition Program for Women, Infants and Children (WIC) as a parent or child; grew up in one of the following areas: a) a U.S. rural area, as designated by the Health Resources and Services Administration (HRSA) Rural Health Grants Eligibility Analyzer or b) a Centers for Medicare and Medicaid Services-designated Low-Income and Health Professional Shortage Areas; students from low socioeconomic (SES) status backgrounds.
Women from the above backgrounds (categories 1a, 1b, 1c) who face particular challenges at the graduate level and beyond in scientific fields as described in Women, Minorities, and Persons with Disabilities in Science and Engineering.

ELIGIBILITY (continued)

Be a citizen or Permanent Resident of the United States.
Be current UConn Health or UConn Storrs graduate student who has completed their first year of PhD training.
Demonstrate high motivation and potential to become a basic, clinical or translational scientist with an interest in the field of Regeneration.
Have a high probability of fulfilling the educational goals of this program.

APPLICATION PROCESS [Submission Deadline: Currently Not Accepting Applications]

Application Documents

NIH Fellowship Biosketch: Use the most current Fellowship Biosketch format (Rev. 10/2021 Approved Through 09/30/2024); follow the 'Instructions for a Biographical Sketch'. This is the key document to be used for this application. *Failure to complete all sections of the biosketch will result in disqualification.

Letter of Recommendation: A Letter of Recommendation is required from the current UConn Health or UConn Storrs faculty member with whom the applicant has worked closely in their first year of doctoral program research. (A recommendation from a lab rotation mentor, major advisor, or advisory committee member is suggested but not required.)
Regenerative Engineering Essay: Write a one-page essay citing applicant's previous regenerative engineering research experience or exposure, interest in pursuing career as scientist and/or scholar in the field of regeneration, and statement of how this program will assist in achievement of career goals. (Not to exceed one page, single spaced, 12-point font, 1 inch margins, no attachments)
Dr. Gualberto Ruaño, Associate Director of the T32 Program, at ruano@uchc.edu.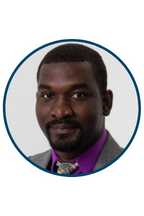 Godwin Dzidotor
Godwin is a graduate student at the University of Connecticut – Department of Chemical and Biomolecular engineering. His research study focuses on regeneration of articular cartilage in treating osteoarthritis. Since 2018, he has been part of the Connecticut Convergence Institute of Translation in Regenerative Engineering.
His work seeks a convergence approach to the treatment of osteoarthritis and other musculoskeletal diseases by employing multi-disciplinary approach the foster mechanistic regenerative applications. This mechanistic regenerative perspective is evident in applications of bioengineering approaches involving cells and developmental control. Revealing that, mechanical stresses induces cytoskeletal tension-dependent changes that alter the extracellular matrix compliance and function.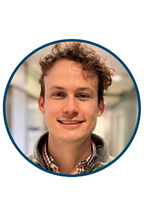 Jacob Quint
Jacob Quint is a Ph.D. student and graduate research trainee in biomedical engineering at the University of Connecticut Health Center. He received his MS and BS in mechanical engineering at the University of Nebraska. He is a recipient of the T32 Regenerative Engineering of Musculoskeletal Tissues fellowship to generate solutions to alleviate human disease and musculoskeletal injuries by means of tissue engineering. His research focuses on creating translational technologies and techniques for regenerating skeletal muscle and other soft tissues. He has developed novel scaffolds for the treatment of skeletal muscle injuries using nanoparticles to control the biological and mechanical environment of the wound. He has also engineered a handheld device for the in vivo delivery of biomimetic scaffolds to leverage the power of the human body as a bioreactor and streamline regulatory hurdles. He works under the guidance of Dr. Ali Tamayol in his Laboratory for Innovative Microtechnologies & Biomechanics (LIMB). Jacob has participated in several entrepreneurial activities and incubator programs at both the University of Nebraska and the University of Connecticut. He has been awarded over $21,000 in prizes and awards from these programs and pitch competitions. He is active in developing a portfolio of intellectual property in the form of patents from his research in the hopes of generating commercially viable medical solutions and treatment modalities that will be utilized in improving real patient care.