Not accepting applications at this time.
The Pre-K Scholar Award Program is a 2-year interactive program designed to equip junior faculty with the knowledge and competencies to effectively apply for an NIH Research Career Development Awards (K award) as well as become leaders in clinical and translational science. The long-term goal is to increase the pipeline of researchers applying for K awards and a culture that supports this goal.
The Pre-K Scholar Award Program curriculum assists faculty in writing a successful NIH K award by focusing on finding mentorship, writing specific aims, developing research plan, determining career development needs, obtaining letters of support, institutional support, etc. Pre-K Scholars are awarded 30% protected time, as well as funding for travel to national conferences. (Open to all UConn Health/UConn with the rank of assistant professor. Faculty outside of UConn/UConn Health are eligible to apply only if their respective institution will cover 30% of their protected time and related travel costs.)
Program Goals
1. Developing the skills needed to compete for a K award
2. Provide Pre-K Scholars with mentoring and career development guidance
3. Provide opportunities to connect with investigators across the UConn campuses
Contact
For more information about the program please contact Lana Angelo at langelo@uchc.edu.
2018 Scholars
Jenna Bartley, Ph.D.
Eliane Dutra, D.D.S., M.S.D., Ph.D.
Stephanie Gernant, Pharm. D., M.S.
Alexander Hogan, M.D.
Insoo Kim, Ph.D.
Minjung Kim
Jeffrey Pella, Ph.D.
2016 Scholars
Jessica Clement, M.D.
Carolyn Greene, Ph.D.
Michelle P. Judge, Ph.D., R.D., CD-N
Ruth Lucas, Ph.D., RN
Kevin J. Manning, Ph.D.
Erin Mead, Ph.D.
Mario F. Perez, M.D., M.P.H
Stefan Pinter, Ph.D.
Carla Rash, Ph.D.
Emily Wakefield, Psy.D.
Liping Xiao, M.D., Ph.D., MSCTR
Yuping Zhang, Ph.D.
2014 Scholars
William L. Baker, Pharm.D., FCCP, BCPS-AQ
Angela Bermúdez-Millán, Ph.D., M.P.H
Alicia G. Dugan, Ph.D.
Damion J. Grasso, Ph.D.
Miranda Lynch, Ph.D.
Melissa Santos, Ph.D.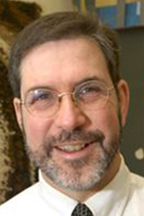 Professor, Behavioral Sciences and Community Health, UConn School of Dental Medicine
UConn Psychiatry
UConn Obstetrics and Gynecology