2022 Limited Call for Applications: UConn Health Faculty Members Only | Submission Deadline: Currently Not Accepting Applications
For information regarding eligibility and requirements, continue here.
"The Pre-K Scholar Career Development Award Program has helped me to succeed in so many ways. From protecting my research time to guiding me in every single step of my KO1 application, the commitment of the program directors was invaluable in this whole challenging process. The interaction with other Pre-K scholars has also helped to ease the struggles of grant application."- Eliane Dutra
About the Program
The Pre-K Scholar Career Development Award Program is a 2-Year Interactive Program designed to equip junior faculty with the knowledge and competencies to effectively apply for an NIH Research Career Development Awards (K Award) as well as become leaders in clinical and translational science. The long-term goal is to increase the pipeline of researchers applying for a K Award and a culture that supports this goal.
2020 Scholars
| | | |
| --- | --- | --- |
| Name | Research Title | Where Are They Now? |
| Loneke Blackman-Carr, Ph.D. | Sociocultural Assets for Diet and Physical Activity Behavior and Adaptive Digital Health Intervention for Weight Gain Prevention | Department of Nutritional Sciences |
| Eileen Carter, Ph.D., R.N. | Intra-Emergency Department Transmission of SARS-CoV-2 | School of Nursing |
| Kristen Cooksey-Stowers, Ph.D. | Community Based Participatory Research (CBPR) Mixed-Methods Approach to Examine The Relationship Between Neighborhood Food Environments, Home Food Environments, and Preschool Children's Food/ Beverage Intake | Department of Allied Health Sciences |
| Jennifer Garza, Ph.D. | The Effect of Occupational and Overall Activity During Pregnancy on Work and Maternal and Fetal Developmental Health Outcomes | Department of Occupational Medicine |
| Oh Sung Kwon, Ph.D. | Autophagy in Human Peripheral Blood Cells: Impact of Aging and Biomarker Role in Geroscience-Guided Clinical Interventions | Department of Kinesiology |
| Kristin Morgan, Ph.D. | Positive Neuromuscular Driven Gait Adaptation Post Anterior Cruciate Ligament Reconstruction | Department of Biomedical Engineering |
| Ben Ristau, M.D. | Single Cell Transcriptome Investigation of Cellular Dysregulation in Bladder Carcinogenesis and The Application of Patient-Derived Organoids Towards Personalized Therapeutics | Department of Surgery |
2018 Scholars
| | | |
| --- | --- | --- |
| Name | Research Title | Where Are They Now? |
| Jenna Bartley, Ph.D. | The Effect of Metformin on Influenza Vaccine Responses and T Cell Function in the Elderly Significance | UConn Center on Aging |
| Eliane Dutra, D.D.S., M.S.D., Ph.D. | Anabolic Responses of Intermittent PTH Treatment in the Mandibular Condyle | UConn Health Orthodontics |
| Stephanie Gernant, Pharm.D., M.S. | Improving MTM Delivery through Community Pharmacy Workflow Re-Design | UConn Pharmacy |
| Alexander Hogan, M.D., M.S. | A Mixed-Methods Approach to Decreasing Late Asthma Readmissions | Connecticut Children's Pediatrics |
| Insoo Kim, Ph.D. | Smart Sensing Platform for Upper Limb Prosthesis Monitoring and Functional Evaluation | UConn Health Occupational and Environmental Medicine |
| Minjung Kim, Ph.D. | Mobile Adherence Evaluations in Heart Failure Care Management | UConn Health Calhoun Cardiology Center |
| Jeffrey Pella, Ph.D. | The Costs and Benefits of a Teacher Delivered Intervention for Pediatric Anxiety | UConn Health Psychiatry |
2016 Scholars
| | | |
| --- | --- | --- |
| Name | Research Title | Where Are They Now? |
| Carolyn Greene, Ph.D. | The Role of Parental Emotion Regulation in Evidence-Based Treatment for Children with PTSD | UConn Health Psychiatry |
| Michelle P. Judge, Ph.D., R.D. | The Role of Parental Emotion Regulation in Evidence-Based Treatment for Children with PTSD | UConn School of Nursing |
| Ruth Lucas, Ph.D., RN | Measuring Neonatal Sucking Microstructure During Breastfeeding in Clinical and Home Settings | UConn School of Nursing |
| Kevin J. Manning, Ph.D. | Neurobiological Influences on Impulsivity and Alcohol Misuse in Young and Older Adults | UConn School of Psychiatry |
| Erin Mead, Ph.D. | Addictive Potential of Little Cigar/Cigarillos in Dual Users: Effect by Flavor and Sex | UConn Health Occupational and Environmental Medicine |
| Mario F. Perez, M.D., M.P.H. | Airway Inflammatory Profile of E-Cigarette Users | UConn Health Medicine |
| Stefan Pinter, Ph.D. | Escapee Regulation and Gene Dosage Therapy in Turner Syndrome (TS) | UConn Health Genetics and Genome Sciences |
| Carla Rash, Ph.D. | Developing Sustainable Contingency Management Interventions for Soup Kitchen and Homeless Facility Patrons | UConn Health Calhoun Cardiology Center |
| Emily Wakefield, Psy.D. | The Development of a Health-Related Stigma Scale for Adolescents with Chronic Pain and their Parent | Connecticut Children's Pain and Palliative Medicine |
2014 Scholars
| | | |
| --- | --- | --- |
| Name | Research Title | Where Are They Now? |
| William L. Baker, Pharm.D., FCCP, BCPS-AQ | Magnesium and Arrhythmias | UConn Pharmacy |
| Angela Bermúdez-Millán, Ph.D., M.P.H. | Social Determinants of Health: Food Insecurity in Low Income Populations | UConn Health Community Medicine and Health Care |
| Alicia G. Dugan, Ph.D. | Surviving at Work: Cancer Survivors' Work Experiences and Workplace-based Supports | UConn Health Occupational and Environmental Medicine |
| Damion J. Grasso, Ph.D. | Autonomic and Genetic Risk of Trauma-Related Psychopathology in Young Children | UConn Health Psychiatry |
| Melissa Santos, Ph.D. | Pain and Weight Treatment for Those Inflicted with Chronic Pain and Obesity | Connecticut Children's Obesity Center |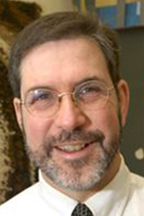 Professor, Behavioral Sciences and Community Health, UConn School of Dental Medicine
UConn Psychiatry
UConn Obstetrics and Gynecology
Scholar Testimonials
"The Pre-K Scholar Career Development Award Program has helped me to succeed in so many ways. From protecting my research time to guiding me in every single step of my KO1 application, the commitment of the program directors was invaluable in this whole challenging process. The interaction with other Pre-K scholars has also helped to ease the struggles of grant application."- Eliane Dutra
---
"I truly appreciate the support that I received from the CICATS Pre-K Scholar Career Development Award Program. It gave me the protected time and know-how to write a compelling grant application - one that I was proud to submit."- Alicia Dugan
---
"I have found the program directors to be extremely approachable and helpful in addressing issues pertinent to my K, as well as overall career issues / questions. Their feedback was instrumental in me submitting my K and having it funded. I found the core workshops led by the directors to be excellent and of high quality. The amount of protected time I received to participate in the program was crucial and extremely helpful. This is a stand-out program for junior investigators at UConn. I would not be where I am today without this program."- Kevin Manning