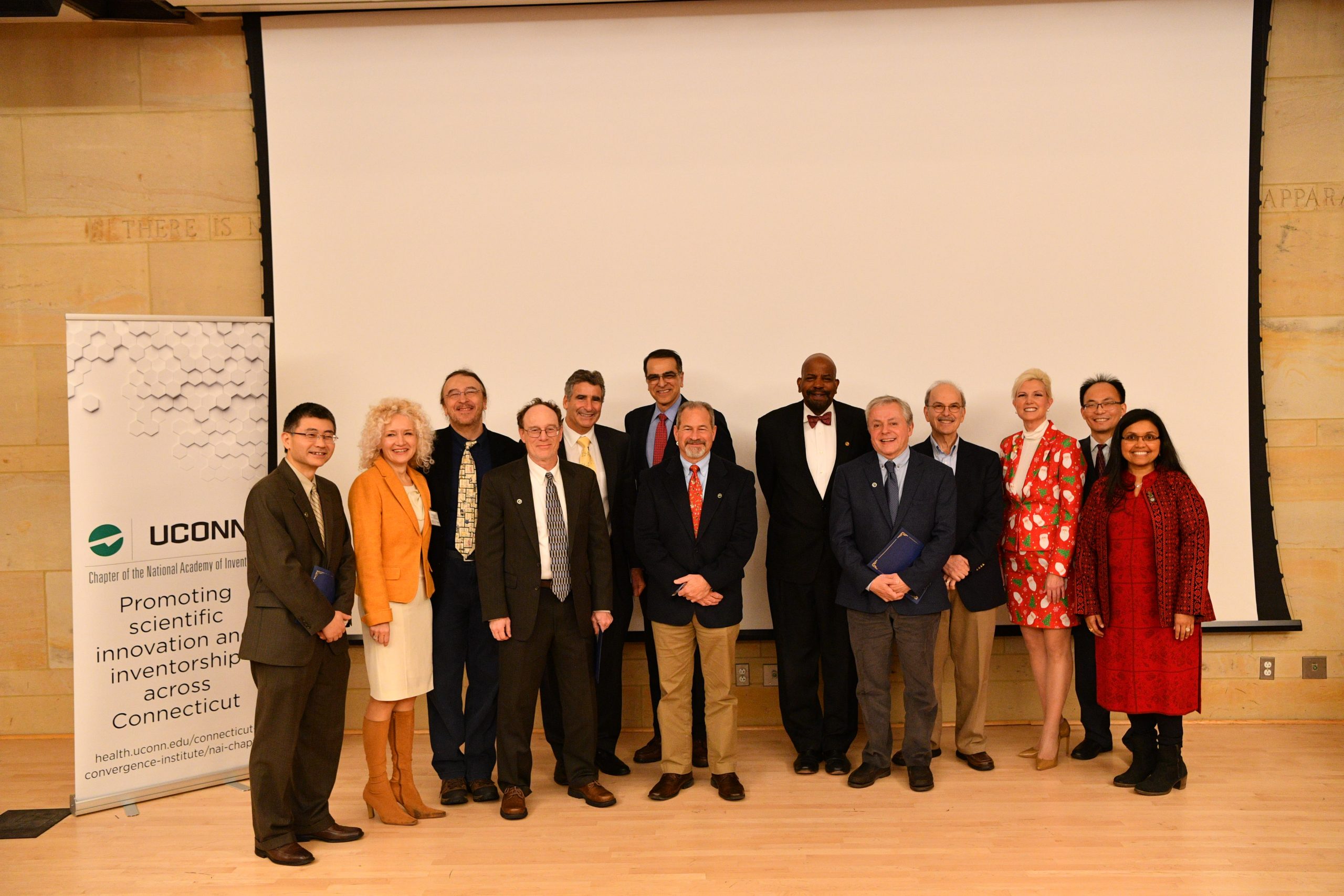 Mission:
The UConn Chapter of the National Academy of Inventors (NAI-UConn) has been established to (1) promote scientific innovation and inventorship across all disciplines in the UConn community (ii) develop educational and mentorship programs around invention and inventorship (iii) increase awareness regarding innovation and encourage the disclosure of intellectual property (iv) drive engagement by bringing academia and industry together and (v) create a platform to share the lessons learned by the UConn inventors and other research communities in CT.
Executive Committee:
President - Cato Laurencin, M.D., Ph.D.
Vice President - Lakshmi Nair, MPhil, Ph.D.
Secretary - Pramod Srivastava, Ph.D., M.D.
Douglas Adamson, Ph.D.
Faquir Jain, Ph.D.
Robert Kelly, D.D.S, Ph.D.
Steven Suib, Ph.D.
Gregory Sotzing, Ph.D.
View the full list of members.
Linda Burian of the Connecticut Convergence Institute is the coordinator of the UConn NAI Chapter.
About The National Academy of Inventors:
The National Academy of Inventors® is a 501(c)(3) non-profit member organization comprising U.S. and international universities, and governmental and non-profit research institutes, with over 4,000 individual inventor members and Fellows spanning more than 250 institutions worldwide.
The NAI publishes the multidisciplinary journal Technology and Innovation, Journal of the National Academy of Inventors®.
For more information about the NAI, please visit their website.
Journal:
Technology and Innovation, edited and published by the National Academy of Inventors®, is a forum for presenting information encompassing the entire field of applied sciences, with a focus on transformative technology and academic innovation. The journal is dedicated to supporting the NAI's mission to support and honor academic invention and inventors. To view the journal, visit their website.
Contact Information
UConn Health
c/o Dr. Nair
263 Farmington Avenue, MC 3711
Farmington, CT 06030
Phone: 860-324-3691
Email: nair@uchc.edu