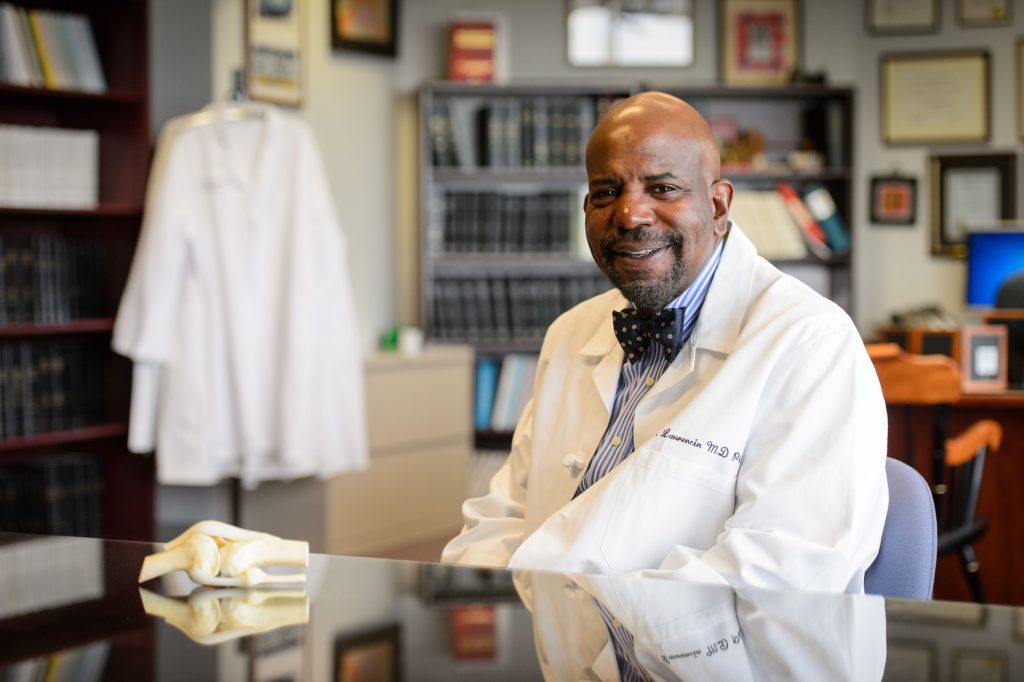 The Connecticut Institute for Clinical and Translational Science (CICATS) and the Institute for Regenerative Engineering (IRE) have merged to form the Connecticut Convergence Institute for Translation in Regenerative Engineering at UConn Health. This merged center will foster greater innovation in the field of regenerative engineering by strengthening established research endeavors and utilizing signature programs to enhance funding, research, and build the pipeline of students interested in careers in science and engineering.
Convergence is regarded as "The Third Revolution" in science, the coming together of insights from fields that were thought originally disparate. We look forward to making Connecticut a national leader in convergence and are committed to working with experts across different academic disciplines to foster new and exciting scientific advancements.
Thank you, and welcome to the Connecticut Convergence Institute!
Cato T. Laurencin, M.D., Ph.D.
University Professor
Albert and Wilda Van Dusen Distinguished Professor of Orthopaedic Surgery
Professor of Chemical and Biomolecular Engineering
Professor of Materials Science and Engineering
Professor of Biomedical Engineering
Director, The Raymond and Beverly Sackler Center for Biomedical, Biological, Physical and Engineering Sciences
Chief Executive Officer, Connecticut Convergence Institute