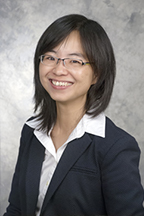 We are proud to announce that Chia-Ling Kuo, Ph.D., a Biostatistician at the Connecticut Convergence Institute has made almost every major headline due to her recent paper published in the Journal of Gerontology: Medical Sciences. Her latest publication shows that there is a gene linked to dementia which increases the risk of developing severe symptoms of COVID-19.
Read more about Dr. Kuo's discoveries on any of the following:
On behalf of the Connecticut Convergence Institute we congratulate Dr. Kuo on her major achievement!
---