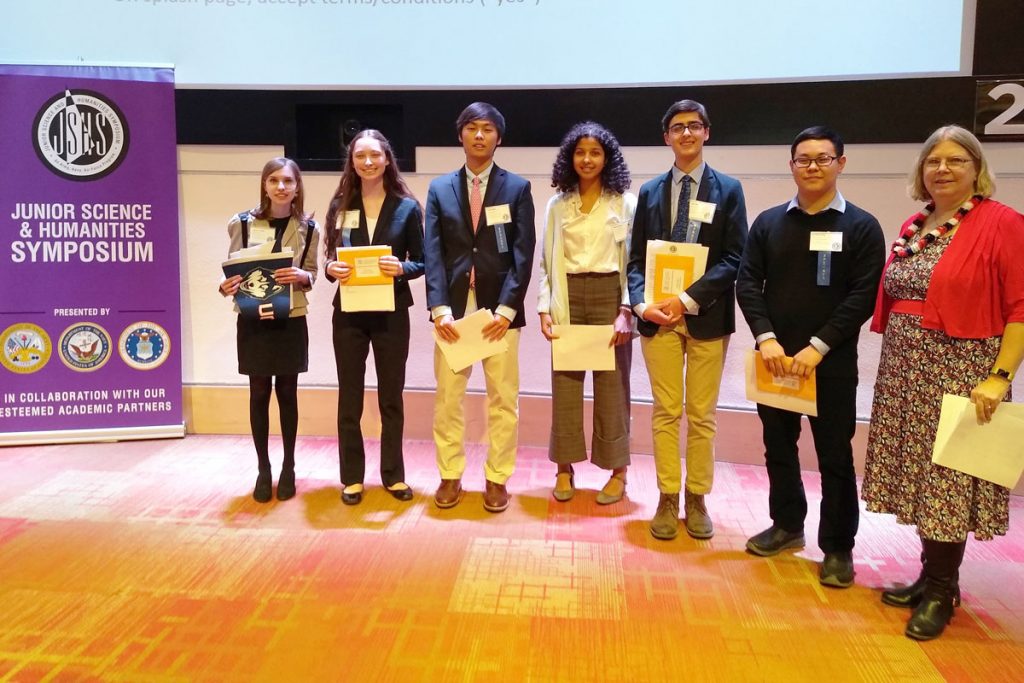 Dr. James Grady, Assistant Director of the Connecticut Convergence Institute, Biostatistics Center is proud to announce that one of his Mentees, Rachel Brooks, of Christian Heritage High School took 1st place at the Connecticut Regional Junior Science and Humanities Symposium! Dr. Grady and his Graduate Assistant Chaoran Hu provided guidance to Rachel in regards to the development and design of her winning product.
Ms. Brook's research is titled "Increased Prevalence of Gastrointestinal, Cardiovascular, and Immunologic Conditions in Hospitalized Patients with Ehlers-Danlos Syndrome: A Case-Control Study." She has been awarded UConn's Junior Science and Humanities Symposium Scholarship, which provides recipients one half of the in‐state tuition for each of four years, or a total of over $30,000.
JSHS is organized to encourage young people to pursue careers in STEM related disciplines and to provide recognition for their achievements. About 10,000 secondary students nationwide participate through 46 university‐based regional symposia.
---