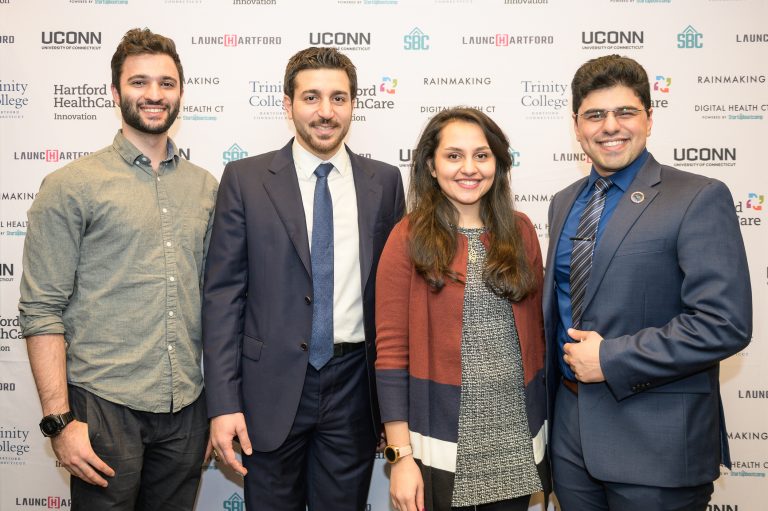 The Digital Health CT accelerator is a partnership among Hartford HealthCare, Trinity College, and UConn's School of Business. The program provides startups the opportunity to work alongside health care providers, research institutions and investors to scale and accelerate their healthcare innovations. This MedTech Accelerator which is focused on Digital Health is designed to attract medical and healthcare technology companies to Hartford, and to expand economic development.
During an event on February 7th, ten healthcare startups presented their medical technology innovations that offer unique solutions for some of medicine's greatest challenges. Among the presenters was Leila Daneshmandi, the co-founder of a cancer battling biotech company called Encapsulate, as well as a current Graduate Student of The Connecticut Convergence Institute for Translation in Regenerative Engineering. Encapsulate offers the ability to replicate a patient's cancerous tissue outside of the body, allowing oncologists to pinpoint the most effective medications to combat them. The innovation has the potential to speed delivery of lifesaving treatments, spare patients from ineffective medication, and save money for insurance companies. The startup has been awarded the Technology in Space Prize by the International Space Station U.S. National Laboratory and Boeing.
On behalf of the CT Convergence Institute, we would like to congratulate Leila and the entire Encapsulate team. We are excited to see where this momentum will take them!
---