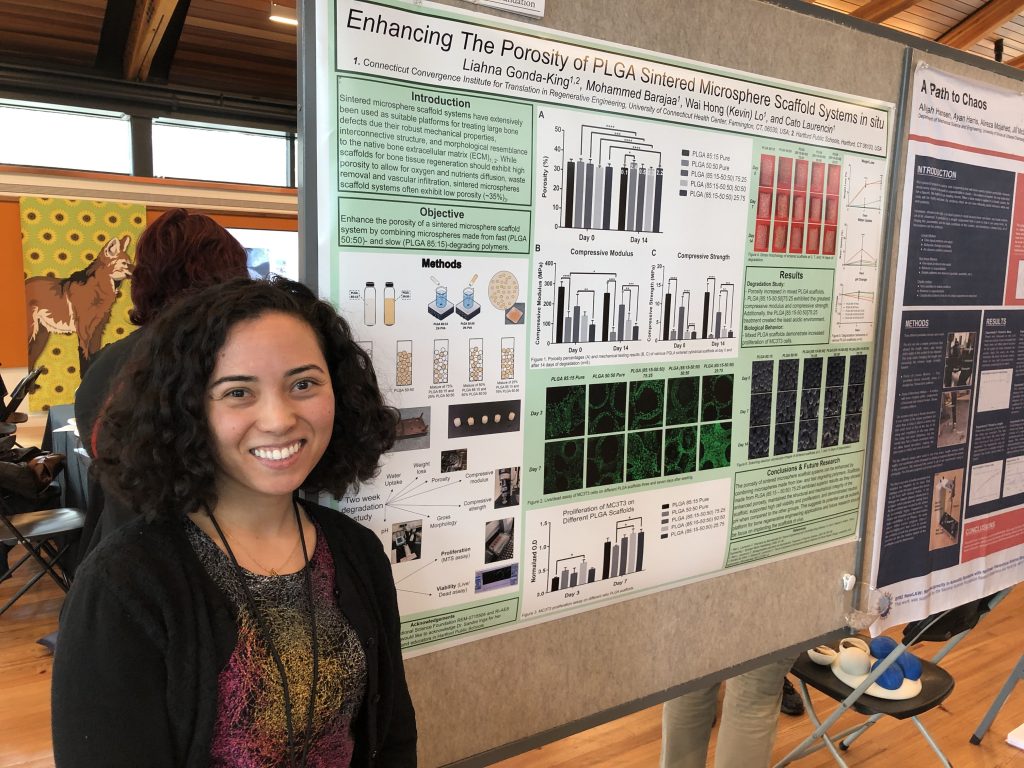 The Connecticut Convergence Institute is proud to announce that Liahna Gonda-King, of the REM program won the "Best Poster Presentation Award" at the Emerging Researchers National (ERN) Conference in STEM that took place in Washington D.C. last week. Liahna participated in the REM program of summer 2019 and is currently a high school teacher.
Liahna's work entitled "Enhancing The Porosity of Sintered Microsphere Scaffold Systems in situ" focused on combining microsphere made from low and fast degrading polymers within the same construct as an approach to enhance the porosity of sintered microsphere scaffold systems in situ for more bone ingrowth. She shows that combining these microspheres could rapidly enhance the porosity of sintered microsphere scaffold systems while maintaining adequate mechanical properties and neutral pH levels.
The Research Experience and Mentoring (REM) program aims to mentor students from diverse backgrounds to prepare them for careers in STEM-related disciplines. The program recruits high school students, undergraduate students, and teachers in professional development to provide them with skills including communications, scientific writing, and collaboration, while providing a high quality research experience.
---