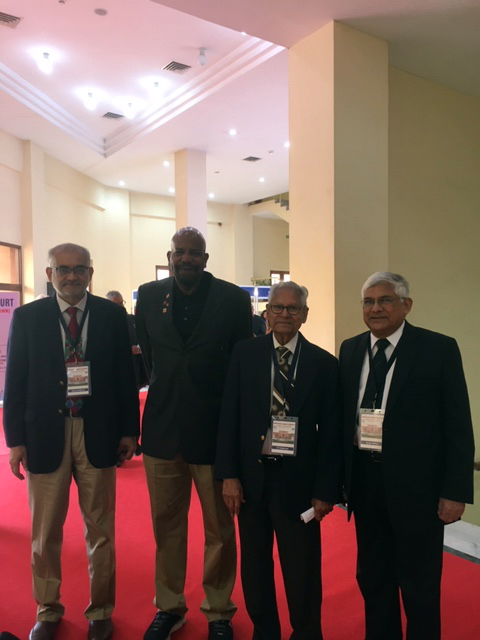 Dr. Laurencin, an elected (foreign) Fellow of the Indian National Academy of Engineering, recently traveled to Jaipur, India to attend the annual INAE Convention. The meeting consisted of an awards ceremony, including the Life Time Contribution Award in Engineering and technical presentations by Fellows and Young Engineers.
The Indian National Academy of Engineering (INAE), comprises India's most distinguished engineers, engineer-scientists and technologists covering the entire spectrum of engineering disciplines. INAE functions as an apex body and promotes the practice of engineering & technology and the related sciences for their application to solving problems of national importance. The Academy also provides a forum for futuristic planning for country's development requiring engineering and technological inputs and brings together specialists from such fields as may be necessary for comprehensive solutions to the needs of the country.
INAE's activities include programs on issues of technology policy and overall development for the benefit of society, and the Academy promotes research projects, pilot studies, engineering education, fellowships, scholarships, awards and other benefactions. Seminars/Workshops/ Round Tables are conducted on topics of current national importance. The actionable recommendations emanating from the deliberations are submitted to the concerned Department/ Government agencies to assist in formulation of national policies.
---