By Cato T. Laurencin, M.D., Ph.D.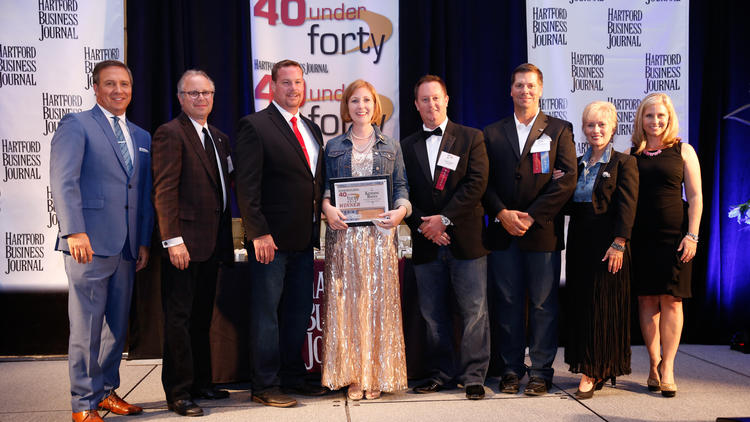 I was happy to learn Kate Hayden, Research Facilitator and Community Outreach Coordinator for CICATS, has been named one of the Hartford Business Journal's 40 Under Forty for 2016. As a CICATS team member, Kate has led the planning of multiple health disparities projects. She is also expanding our connections with community organizations for outreach events and education, which lead to partnerships for community-based participatory research grants.
Presented in September at the Connecticut Convention Center, the 40-Under-Forty Awards recognize outstanding young professionals in the Greater Hartford area who excel in their industries. They are driven by success, motivated by challenges and are role models for their peers. These individuals are part of an outstanding class of up and coming business leaders who share a commitment to business success, personal growth, and community involvement.
Please join me in congratulating Kate.
---