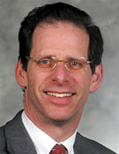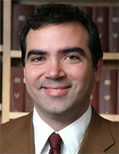 I am proud to announce that the Health Center was the only organization in the country to receive two of the nine 2010 research grants awarded by the Musculoskeletal Transplant Foundation. The MTF is the nation's largest tissue bank that connects donors with surgeons and transplant recipients. As a non-profit service organization, MTF is dedicated to providing quality tissue through a commitment to excellence in education, research, recovery and care for recipients, donors and their families.
Both of our recipients are colleagues of mine in the New England Musculoskeletal Institute. Jay R. Lieberman, M.D., director of the New England Musculoskeletal Institute is the recipient of the J.R. Neff Award, and Yusuf Khan, Ph.D., Department of Orthopaedic Surgery and the Department of Chemical, Materials, and Biomolecular Engineering at UConn Storrs, has received the Peer Review – Junior Investigator award.
Congratulations to both!
---