Our in-house photography service can provide your or your group with high-quality digital studio portraits or on-location photographs of your team.
Studio portrait sessions are available to clinical and professional staff and students. The sessions last from 10 to 15 minutes and involve taking a full-length portrait in front of a seamless white paper background. New physicians and other providers are photographed wearing a UConn Health white coat.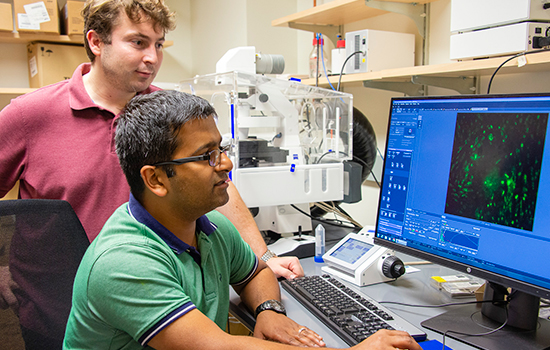 We can photograph you and members of your team in your research laboratory, your classroom, or your clinical environment. We may also be able to provide photography for all or a portion of your event. Environmental and event photographs are typically used for websites, news stories, and by departments for their internal use.
If our team is unable to accommodate your request, we can recommend a freelance photographer.