The news and editorial team works tirelessly to promote all of the great work happening and keep the UConn community up-to-date on the latest developments in patient care, research, and education.
UConn Health's news team works daily with the local, national, and international media to raise awareness of the health system's faculty expertise and their academic, clinical, and research innovative news and breakthroughs.
To contact the news team, email healthnews@uconn.edu. After hours, the Health Information Officer on-call can be reached immediately via 860-679-2000.
Visit UConn Today for the latest news and features on critical research, innovative programs, and fun activities that are happening at all our campuses and in communities around the world. UConn Today is the hub for stories, videos, photos, and podcasts that reflect excellence University-wide. Anyone can subscribe to a daily, weekly, or monthly UConn Today email, as well as News@me emails, which enable you to receive stories on the topics that interest you. Subscribe now.
If you have a news story or news lead for the news and editorial team, contact healthnews@uconn.edu.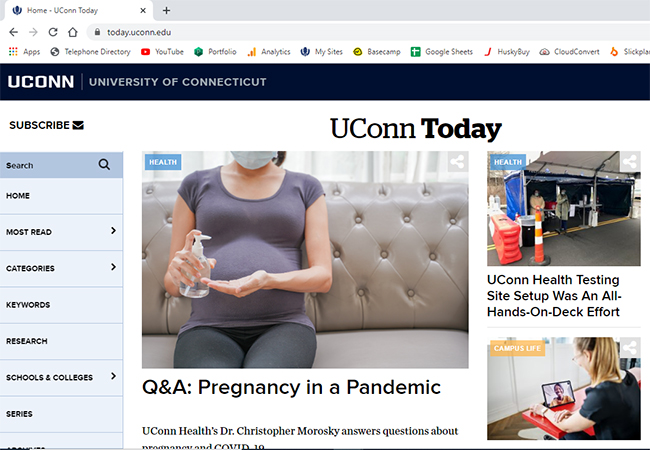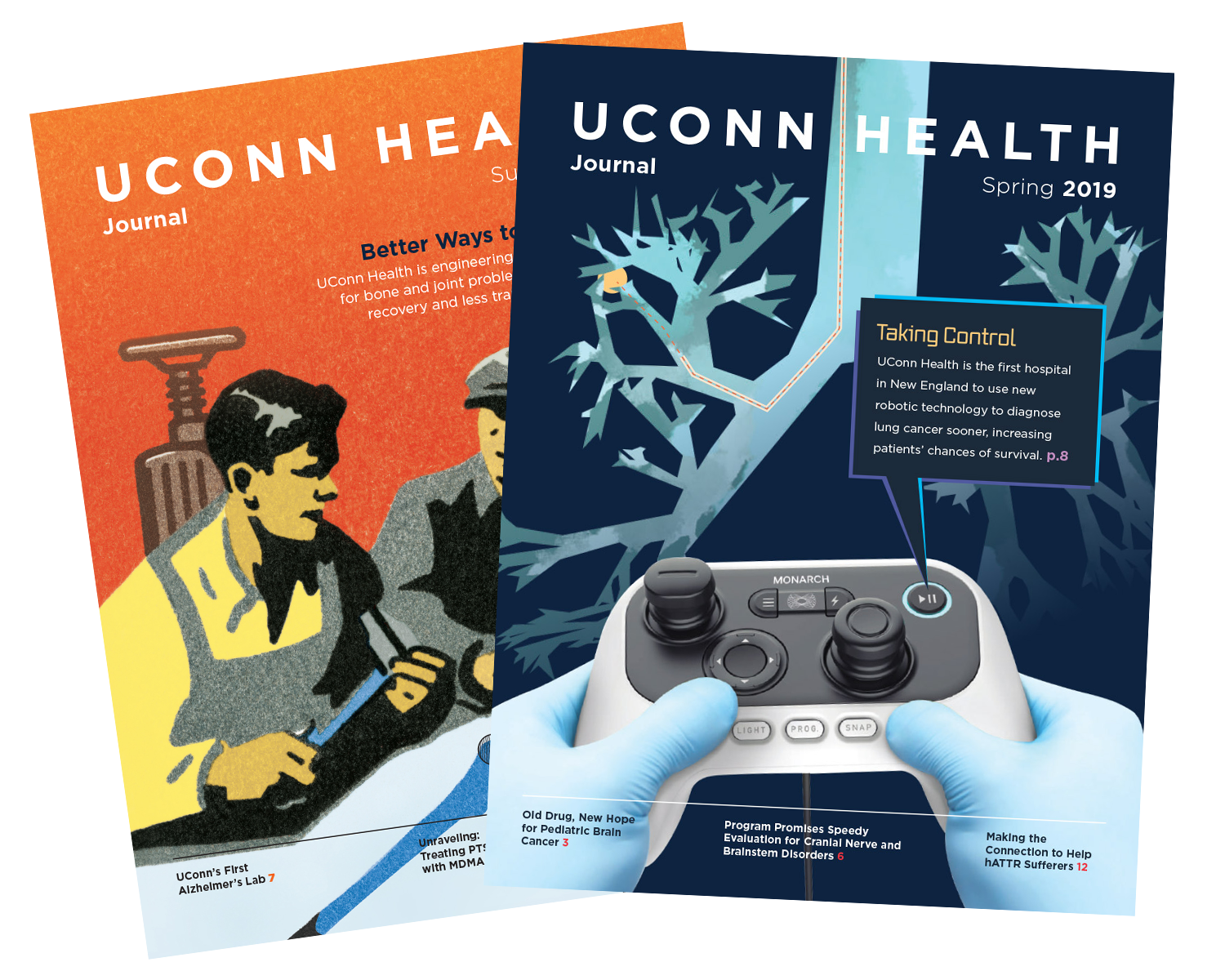 UConn Health Journal is a print publication produced twice per year by the Office of University Communications. Distributed to more than 7,000 practitioners, including UConn School of Medicine and School of Dental Medicine alumni throughout the state of Connecticut, the Journal strives to illuminate UConn Health's scientific discoveries and clinical breakthroughs, demonstrating the value they provide to health care providers and patients.
The UConn Health Pulse Podcast is a monthly podcast for the UConn Health community and beyond, with a goal of providing health information on a broad range of topics to the public. To learn more about, subscribe to, or share the UConn Health Pulse Podcast, visit uconnhealthpulse.podbean.com.