Supportive Care Service
"A service dedicated to helping clinicians care for patients with cancer and blood disorders reduce the severity of their patients' symptoms and improve their quality of life."      
Supportive Care is patient and family centered care for individuals living with serious illness. It can be provided at any stage in a serious or chronic illness. The goal is to prevent and relieve suffering and to support the best possible quality of life for patients and their families. It is meant to supplement, not replace the treatment plan decided on by the physician and patient that could include chemotherapy, radiation and/or surgery. It is complementary to the patient's treatment goals.
The Supportive Care Team takes on a collaborative, interdisciplinary approach which includes doctors, nurse practitioners, social workers, chaplains, dietitians, pharmacists, and licensed mental health professionals. This team embraces patients' values, goals and wishes when considering disease management and burden. Significant attention is given to disease management options, relief from pain and other distressing symptoms. 
The Supportive Care Nurse Practitioner serves as a key member of the Outpatient Oncology team and is responsible for providing consultative evaluations of pain and non-pain symptoms, psychosocial distress and goals of care discussions caused by and related to the patient's cancer diagnosis.
The mission of the Supportive Care Clinic is to promote an interdisciplinary and comprehensive care plan that addresses the physical, psychosocial and spiritual care needs of our patients. It will help patients live better and often longer in combination with their other medical care.
Hereditary Cancer
The Hereditary Cancer Program offers an in-depth risk assessment of families with multiple cancers (of the same or different type). Family histories are reviewed in detail, medical records are obtained on affected individuals, diagnoses are confirmed and an assessment is made of the family's and the individual's risk for inherited cancer.
Screening and management options are provided for family members based upon their individual cancer risk. Associated lifestyle risk factors are also discussed. For a growing number of cancers types genetic (DNA) testing can be arranged to determine an individual's cancer risk more precisely. It is preferable to begin genetic testing with a family member already affected with cancer.
Nutrition Services
Good nutrition is a very important part of cancer treatment. Patients being treated at the Carole and Ray Neag Comprehensive Cancer Center have access to registered dietitians with expertise in the nutritional needs of cancer patients.
A nutritious diet can help patients feel better and stay stronger, especially if they are receiving chemotherapy or radiation treatment. The right foods not only help rebuild the body's cells and energy levels, but also nourish your emotions. The dietitian can also provide dietary techniques to help alleviate poor appetite, taste changes, diarrhea, constipation, weight loss or gain, as well as nausea and mouth sores.
Eating well means consuming a variety of foods that provide the nutrients needed to keep patients healthy while undergoing cancer treatment. Benefits of a healthy diet include:
Maintaining strength and energy
Decreasing the risk of infection
Tolerating treatment related side effects
Replenishing the body's store of nutrients and maintaining a healthy weight
Quicker healing and recovery times
At the Neag Comprehensive Cancer Center, registered dietitians who are board-certified specialists in oncology nutrition, will work closely with patients and caregivers to give advice about nutritional needs before, during, and after cancer therapy.
Breast Cancer, Baked Apples, and 'A Brand New You'
UConn Health has a new survivorship wellness program called "A Brand New You" funded by the Connecticut Breast Health Initiative. As part of this exciting new project, watch this cooking demonstration from oncology dietitians, Tess Creamer and Kerry Coughlin, as they prepare a delicious baked apple recipe – a perfect treat for a crisp autumn day.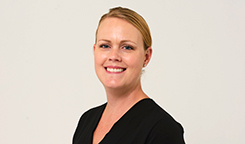 Tess Creamer, M.S., R.D., C.D.N.
Dietitian
Phone: 860-679-7558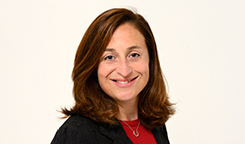 Kerry Coughlin, M.S., R.D., C.S.O.
Dietitian
Phone: 860-679-7255
Patient Navigator
A cancer diagnosis can stop a person in their tracks. The Neag Comprehensive Cancer Center and the American Cancer Society co-fund the American Cancer Society Patient Navigator Program at UConn Health. Amber Tillinghast is the American Cancer Society Patient Navigator at UConn Health. The American Cancer Society Navigator serves in a unique role as an employee of the American Cancer Society and a contractor at UConn Health's Neag Comprehensive Cancer Center.
The purpose of the Navigator role is to assist our patients in finding resources, services and information that may help or support them during their cancer journey. Some of the services offered include, but are not limited to, the following:
The program is closely linked with the American Cancer Society.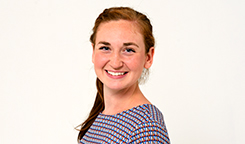 Amber Tillinghast
American Cancer Society Patient Navigator
Phone: 860-679-7820
Social Work
A diagnosis of cancer has not only physical impact – it  also impacts the emotional and spiritual aspect of a patient's life. Families are also affected as coping skills are challenged by the diagnosis and its subsequent treatment.
Social work plays a significant role in assisting patients and families to cope with changes in various roles and a return to well being and equilibrium.
Education and referral to internal and local community resources; education regarding financial assistance; transportation needs; housing; federal benefits and advocacy are just some of the needs social workers try to address. We work with the multidisciplinary medical team to enhance a patient's experience in throughout the course of treatment and beyond
Patient Testimonial
"When I had worries about not being able to meet obligations to utilities companies, they sent Maria the social worker to educate me about resources that were available to me during my treatment." – Tina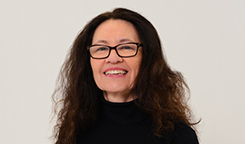 Marie Ziello, LCSW 
Clinical Social Worker
Phone: 860-480-7963