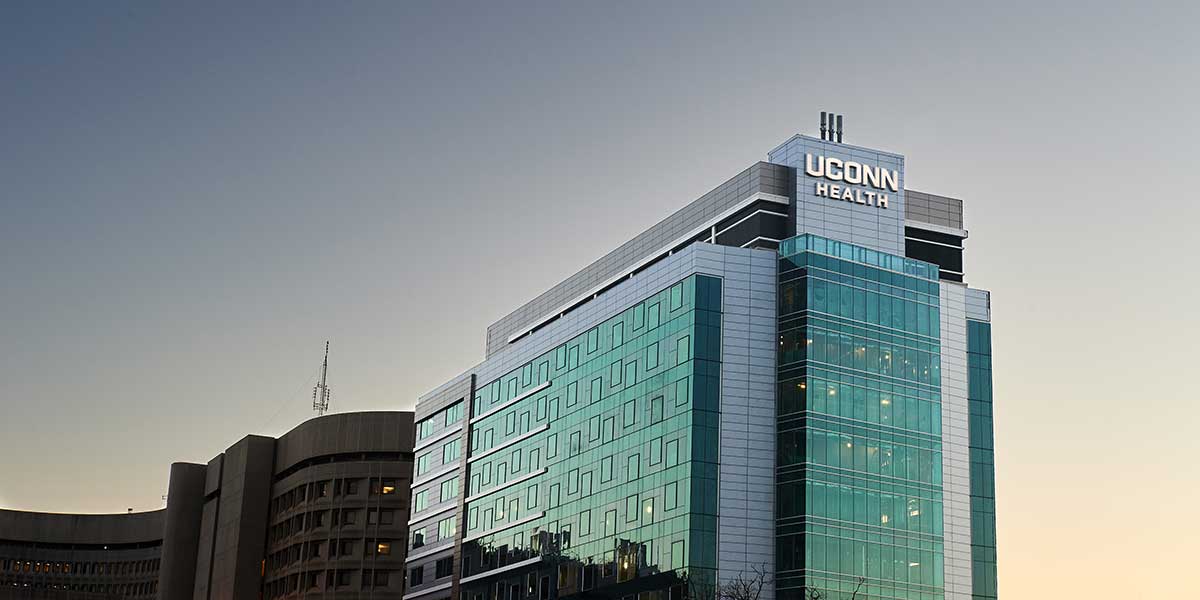 Hospital Renovations
Renovations to the existing John Dempsey Hospital building will include:
Construction to begin mid 2014 and to be completed in early 2018.
Estimated cost: $163 million
Replacements and upgrades to systems including heating, air conditioning, ventilation, plumbing and electrical systems
Renovate the existing John Dempsey Hospital to allow several departments to expand including:

Pat and Jim Calhoun Cardiology Center
Clinical Pathology Labs
Clinical Pharmacy
Inpatient Psychiatry
Renovations to four vacated hospital floors for Clinical Support and Translational Research
Clinical Support
Clinical and Translational Research and Clinical Trials
Patient Care Tower
Eleven levels house key patient areas including the emergency department, surgery suite, MRI suite, renal dialysis, respiratory therapy, inpatient rehab (orthopaedics, rehab gym and workspace), clinical support, and patient education space. Support services located in the new tower includes central sterile processing and a new main lobby.
169 single bed inpatient rooms
Expanded new Emergency Department
28 bed intensive care unit
29 bed step-down unit (cardiac and medical)
28 bed hematology/oncology unit
28 bed orthopedics/spine unit
Two 28 bed medical-surgical units
Patient Benefits
Patient Centered Design
Open, calming environments feature abundant natural light, connections to the outdoors and the latest technologies. The single patient rooms are designed to reduce stress, improve patient safety, maintain confidentiality, minimize hospital-acquired infections, enhance privacy and speed recovery. The rooms include family space and soothing, panoramic views of the Farmington Valley and Hartford skyline. Decentralized nursing stations enable nurses to remain in close proximity to their patients.
Comforts and Convenience
A welcoming main entrance and lobby offers visitors easy way-finding and amenities including a gift shop, a peaceful new interfaith room and an inviting café where guests can relax and refresh. To better serve our community, the Farmington Valley's only full-service 24/7 Emergency Department will be all-new and larger.