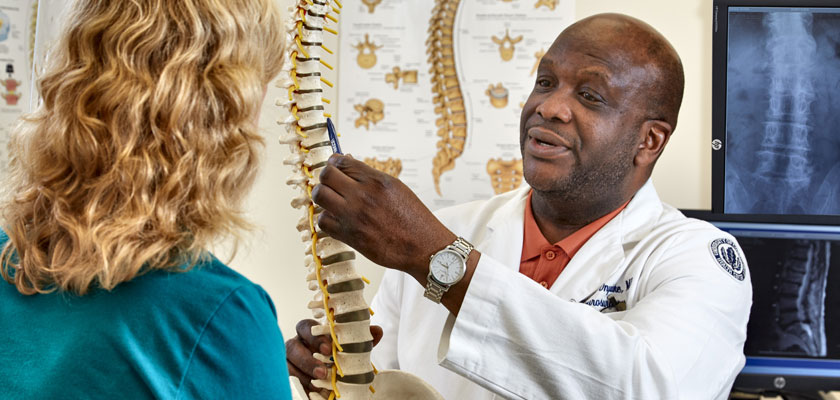 The UConn Musculoskeletal Institute is the region's premier choice for complete care for a range of problems affecting bones, joints, muscles, and connective tissue. Our diverse services range from orthopedic surgery including sports medicine, total joint replacement, hand, foot and ankle, and neck and back pain, to care for osteoporosis, arthritis and other rheumatologic conditions. Our goal, every day, is to help you maximize your mobility and overall health through excellent clinical services and ongoing research and education.
Services Offered
Comprehensive Spine Center
Emergency Orthopedics
Orthopedic Surgery
Osteoporosis Care
Radiology
Rehabilitation
Rheumatology
Sports Medicine
---
Awards
Blue Distinction® in Spine Surgery and Joint Replacement
BlueCross BlueShield Association
The UConn Musculoskeletal Institute is now designated a "Blue Distinction Center" for both spine surgery and total joint replacement.
"Blue Distinction" is a designation from the BlueCross BlueShield Association recognizing health care facilities for their expertise in the safe, efficient, and cost-effective delivery of quality specialty care. UConn Health has been designated as a "Blue Distinction Center for Knee and Hip Replacement" for meeting nationally established quality care and outcomes criteria, and as a "Blue Distinction Center+ for Spine Surgery" for meeting those criteria, plus meeting cost measures that address the need for affordable health care.