Drive Your Career
Human Resources is ready to help you drive your own professional development down the right path in the areas of career, fitness, health, life and performance. All UConn Health, Storrs, regional campus and Jackson Lab employees can enjoy a variety of online and classroom courses that meet your professional and personal development needs. Visit often as offerings are continually added throughout the year.
Requesting Is Easy
Obtain manager/supervisor approval prior to enrollment.
Click on the Register button to begin the process.
Offerings
---
A Presentation that Can Save Your Life: Active Assailant Survivor Training
Would you know what to do if someone started shooting in your office, your clinic, your classroom, or your lab? In our world, serious acts of violence at hospitals and universities have become commonplace. Often there is no pattern or method to the selection of victims by an active assailant. These situations are unpredictable and evolve quickly. To that end, Police Chief Joe Curreri is offering an insightful presentation to help you learn how to protect yourself on our campus and in your daily life. All faculty, staff, students and volunteers are highly encouraged to take this online course.
Instructor: Police Chief Joe Curreri, Online
---
Running meetings can be an essential part of your work day - even when you are not, in fact, the boss. When you organize a meeting, you're taking responsibility for everyone's time and for moving a goal or project forward in some way. In this course, we will share how some of the most successful executives run their meetings and explore actionable tips on how to plan, prepare and run effective meetings like a boss.
Instructor: Rosie Wright
Wednesday, September 28, 2016; 10 a.m. to 12 p.m., Munson Training Room
---
Harnessing Your Stress for Good
Today, stress is an inevitable part of life; there's no way we can completely avoid it. Nor would we want to; it motivates us to plan ahead and to accomplish things. However, too much stress can cause all kinds of issues in your professional and personal life, especially if it continues over a long period of time. This workshop is designed to give insight on the differences between positive/negative stressors, recognize one's body physiological response to stress, help identify and understand some of your life's stressors, and learn techniques for effective stress coping and stress reduction strategies.
Instructor: Marisol Cruz, St. Juste, MA
Wednesday, October 5, 2016; 9 to 11 a.m., Munson Training Room
---
Communicating to Build Relationships
Ever wonder why the person in your office, clinic, classroom or lab acts or thinks the way they do? No matter where you live or work communicating with different personalities is essential to building relationships. In this course, we will look at different personality types and how verbal and nonverbal communications effect how we interact with individuals and examine ways to overcome communications barriers.
Instructor: Rosie Wright
Wednesday, October 19, 2016; 10 a.m. to 12 p.m., Munson Training Room
---
UConn Health Career Counseling: Assess and Navigate
Through a group experience, this workshop will help you learn more about yourself and the process of decision-making by exploring your interests as they relate to career decisions. It will cover planning for education and training, navigating the UConn hiring system and planning short, medium, and long-range career plans. It includes assessment of experiences, resume, interests, skills and personality and how these can influence career choice. Limited to 10 participants.
Instructor: Marisol Cruz St. Juste, M.A.
Wednesday, November 2, 2016; 9 to 11 a.m., Munson Training Room
---
Job Seeking Image and Etiquette
Good career coaches will tell you it's never too late to reinvent yourself. This course takes a look at the details needed to put forth your best professional image – beyond the resume and cover letter. This session will cover job seeking etiquette and best practices for creating a lasting impression. Discussion will focus on overall presentation, including professional appearance, effective self-marketing, creative networking, managing your online profile and other proven strategies for exhibiting a positive professional image.
Instructor: Rosie Wright
Wednesday, December 7, 2016; 10 a.m. to 12 p.m., Munson Training Room
---
The Art of Effective Business Note Taking
Like it or not, our work lives involve meetings. Whether you participate in status meetings, planning conference calls, brainstorming sessions or team meetings, taking effective notes is a necessary skill to move your work forward. It is also a core skill that professionals at all levels can improve upon. This course will show you how and when to choose to take linear vs. visual notes, how to effectively listen, how to document action plans, and how to effectively write meeting minutes. Give yourself this opportunity to take this ancient art form up a notch.
Instructor: Alexandra "Alexis" Crean
Wednesday, December 14; 10 a.m. to 12 p.m., Munson Training Room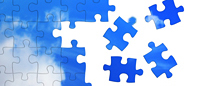 Customized Services
If your development needs extend beyond any of the offerings, we can provide customized workshops, consulting, facilitation and coaching. Learn more